Get Started with WPCode
Install WPCode & Connect your site to the WPCode Library
Safely Deploy Snippets to your site
Deploy snippets to your site from the WPCode library and stop worrying about having to copy/paste code or configure snippets manually.
Get access to tens of FREE snippets
Snippets can be installed with just 1-click from inside the plugin and come automatically-configured to save you time.
Save Snippets to your Private Library
All our Premium plans include access to your own private snippets library which you can install on any of your connected sites.
Manual Installation
1. Install the WPCode Plugin
Navigate to your WordPress site admin area (wp-admin) & login. Once there, go to Plugins » Add New and search for "WPCode".
When the results load, click the Install Now button for the WPCode plugin & Activate once the installation completes.

2. Connect To the WPCode Library
With the plugin active, go to Code Snippets » Library and click the "Connect to Library" button.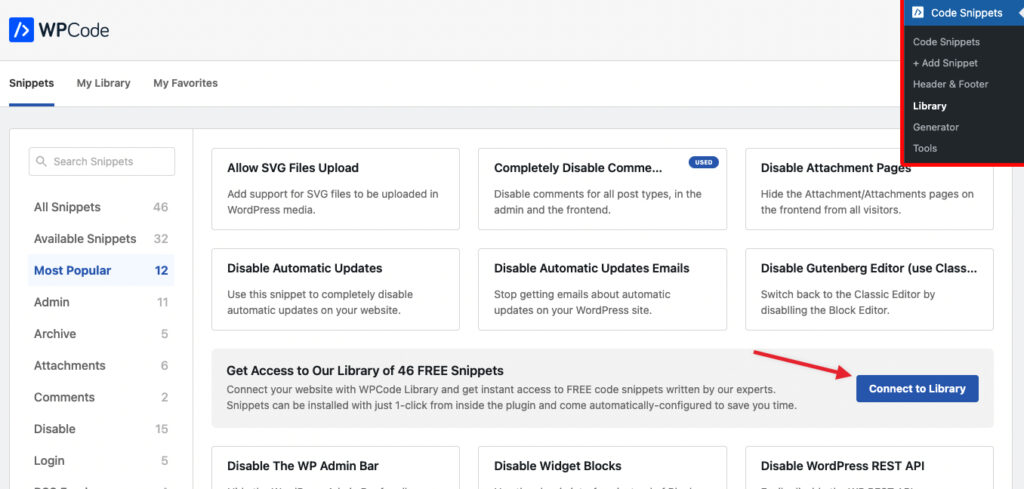 Congratulations! You can now install snippets directly from the Library!