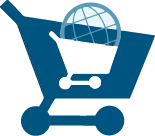 PRO
WC Vendors Team
About
Hey there! We're WC Vendors, the team behind the best WooCommerce multi vendor marketplace plugin.
You can find lots of code snippets on our profile here at WP Code that will enhance your marketplace with some of the less commonly asked for features we have generated installable code snippets for.
If you find a bug in one of these snippets please let us know via the support form on our site :)
And visit us if you're looking for a great multi vendor plugin for WooCommerce!